To add your initial list or import contacts, leads and accounts it is a good idea to start with the template provided by Zoho CRM

To get the example template follow the steps below:

1. Go to the module you wish to import contacts to.

2. We're using Contacts Module. - in the top right, click on the down arrow in the Create Contact button. Select Import Contacts

3. You will see an image like this one, click download sample file from the link in the first box.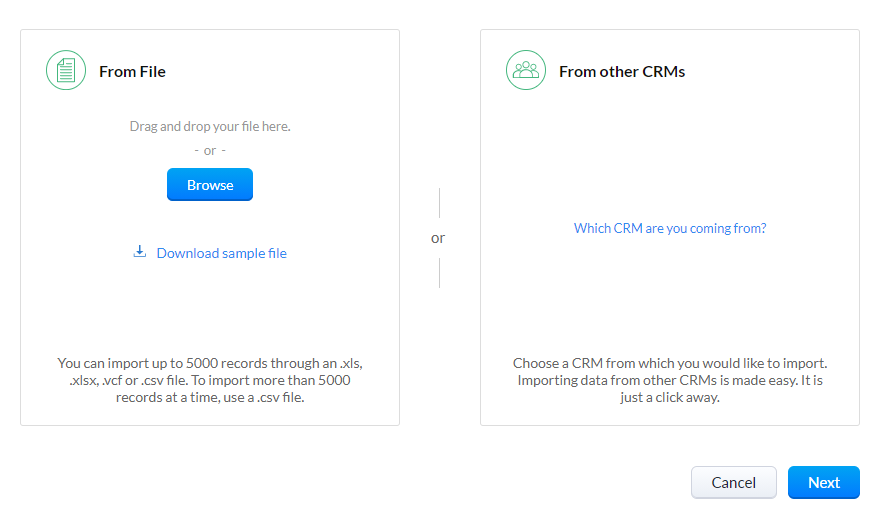 By doing this, you will have the fields you require to import your contacts, leads or accounts to your CRM in a format Zoho CRM understands.